FOOD & ME
This would be my first blog, so I kind of did a search on how to write a story and they wanted me to say something I love.....What else can I love more than food so here I am...writing the affairs that I had with my love ...
So, hop on to my food express and we can travel around food...
I have tired adding some flavor to my words and I hope it goes well and delicious....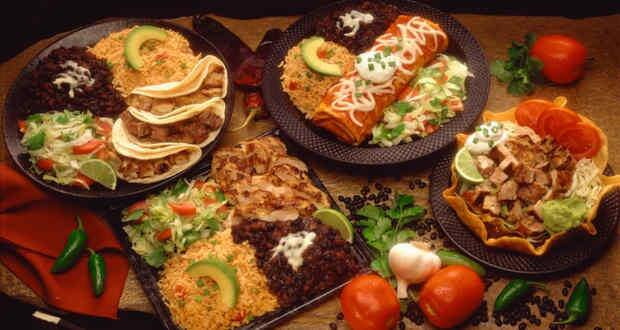 Like every love story ever happened and said in the world, I too have one which I realized recently....I guess I can say that I already had this love, I "guess" because I have experienced a change in my mood when I smell something good being cooked and believe me my nose works well when it comes to smelling food ...I have had a lot of this special experience when my mom prepares "thank you mom"...Now I am here trying to share the sensation it caused me..
My love too has a power, the one we usually see in all the love happening around us....chemistry...not just some elementary chemistry...the one I am talking about is a relationship chemistry ...believe me this has nothing to do with elementary chemistry or periodic table stuff...
And here I am sharing some of the best moments which I had with my love, and yes there were also some sour moments which I did not forget to add....because how else can love be defined without the worst moments...
This was my first time to Amethyst and also my first time to garden type cafe with a well maintained interior which had a vintage look... I was able to see lot of couples adding myself and my friend who people think as couples but we are not...
The waiter gave us some time to settle in our seats and we called him to take order till then he did not bother us, this happens very rarely in chennai...
I ordered a steak( Minute Steak) and it was a totalll woooww, was very visually appealing with all its texture which i guess is a Barbeque butter sauce with potato wedges and broccoli, this is the first time I am using Knife and fork.
My friend ordered some banana split ice cream which was also good.
Then I ordered from All Breakfast section....I had the Continental -Non Veg, which included toast, bacon, sausages,egg
omelet,juice and a cafe... I tasted bacon for the 1st time and I did not like it since it was kind of plain with not taste, toast with butter and Orange marmalade was good, juice the usual and Cappucino
The garden set up is too pleasant and if you are on a date with a foodie, then you may get lucky all the way :p
I had a chance to visit this place because of my stupid friend whom I now thank for taking me:-)
Nothing much good to say about this place except the starters......Went two times to this restaurant for team lunch, place looks moderate and so were the waiting service.
Thank god they had their starters to save them....
Other than that rice variety was awful with the curry and VEG items sucked big time.
Roti items with curry were okay enough.
Please don't try panner stuff here which was especially worsttt. You will fall sick the next day if you have their panner, happened twice for me.
I am just starting to "make a pig of oneself" from different eatery's.
Last weekend i went to Nando's for lunch after a movie :-)
I had a Espetada Carnival with Extra- Hot Sauce for which "they said" i will evoke tears of joy which i didn't, the overall set up was ravishing and so is the texture which i asked for more. The flame grilled Peri-Peri chicken was well cooked and juicyyy added with garlic, parsley and "feta cheese" which i was not able to taste any were in the so called "Carnival",
skewered with green peppers and served with a side of Butternut Squash which was yucky stuff and Grilled Corn salad, fries and a Mango Sangria (really lovedd it) which was too gooooddddd and the side i had was Garlic bread which was as usual . So on an overall review "not much worth for what my friend had paid :p :p"
My friends ordered Roasted Veg Dip, PERI- PERI Paneer Kebabs, Spicy rice, coleslaw and a citrus bliss.
it was very bland,I was not able to feel any taste when i chewed the paneer...it was like eating a plain one just fresh from the shop and the citrus drink at the beginning tasted just like sprite but later it was good..kinda addicting..wanted to keep tasting it...
Place was affable, service was also good but there were some flies...
So, overall we liked it but we did not love it................
After a Big BLUFF from my friend about buying me lunch or kind of a treat ,i sadly and hungrily was driving back home.
On my way home i saw billboard advertisement saying Unlimited Veg buffet for 125 rs.... I was like "why not try this".
And so I entered this place which was kind of cosy and inviting, i had to get a token for Buffet lunch and so i did.
There was a hut and also a sit out,
they gave me a nice square shaped plate
the menu had... jalebi, Salad, curd rice, sambar rice, veg biriyani, plain rice, sambar, masoor dal, channa curry, mixed veg curry, naan, roti and noodles...i guess i didn't miss out anything.
The good dish were jalebi which i had more then 4 pieces ( gonna blow one day :p ) , sambar rice, curd rice, mixed veg curry and naan. The rest were normal.
I missed to m
ention the gobi manchurian which was awesome and crispy.
The creepy thing was, don't know whether its just me or everyone..."the guy" i guess the floor supervisor was kind of starring at me each time i get up to add some more food to my plate " May be i was eating too much of everything :p" so while you go there watch out for him guys or pis
s him off more, make Dhabba express take of the big billboard by eating moreeee ha ha ha ...
Since its a buffet i don't have anything to tell about the waiter service but one thing they have a board saying don't waste food but they waste lot of water which we usually drink.
Note: The water tastes bad and so is the masoor dal and channa curry........
Try getting a bottled water.
4)
The Grand sweets and snacks
Velachery, Chennai
T
he way i felt tasting food here was one of the best moments to remember in my journey with food, it brought all the childhood memories back when i tasted the samba
r here.
We (my fam
ily) used to visit a hotel in the place i was brought up which was famous for its sambar, believe me its
something you can't forget, because its almost been a decade and i still remember the way it tastes...the place we usually go was found during 1960's

This is when we accidentally entered the GSS restaurant while we were walking, it had a Sweet shop and chat shop in ground floor and in 1st floor they served Tiffin and meals...Since we went during evening around 5.30pm we were not hungry much, so I thought to order sambar vada and a sweet...but as I said since it was evening time they were yet to prepare vada, so I ordered a Ghee dosa, a basundi(which was good than the other usual shop taste) and my friend ordered rasagulla which was not so good....We got our dishes and I started with my dosa thinking that the sambar will the usual as they serve in other restaurants in chennai, but it was a miracle, it was the same taste as that of the Annapoorna Gowrishankar sambar which I love a lot and also kind of drink a lot :p

The taste of the Sambar took me 10 years back and I felt like I was flying ....wooowww what a taste.....so I didn't want to just stop it there, I again ordered a plain dosa to taste that sambar....I made my friend realize how good the sambar was ....

After having the sambar my friend ordered a plate of mini idly which had around 14 idly' s in it...then we spent around half an hour with these dosa and idly, now it was time for Sambar Vada.... I asked the waiter whether it is ready and I was lucky enough...it was ready...

After a few minutes I got it and the taste was like heaven.....I usually take a piece of vada which was already soaked in sambar and put some onion over it and again add some more sambar over it and the I have it.....it was an awesome moment, like someone singing a song very softly inside your head, which you like most....So things can't be explained you have to try it...
This can't enddddd ......